Applications
Scenario 1: Used as access switches in campus networks and data centers

Scenario 2: 40G to 4x 10G breakout connectivity

Scenario 3: Two S5600-48S4X switches in an MLAG pair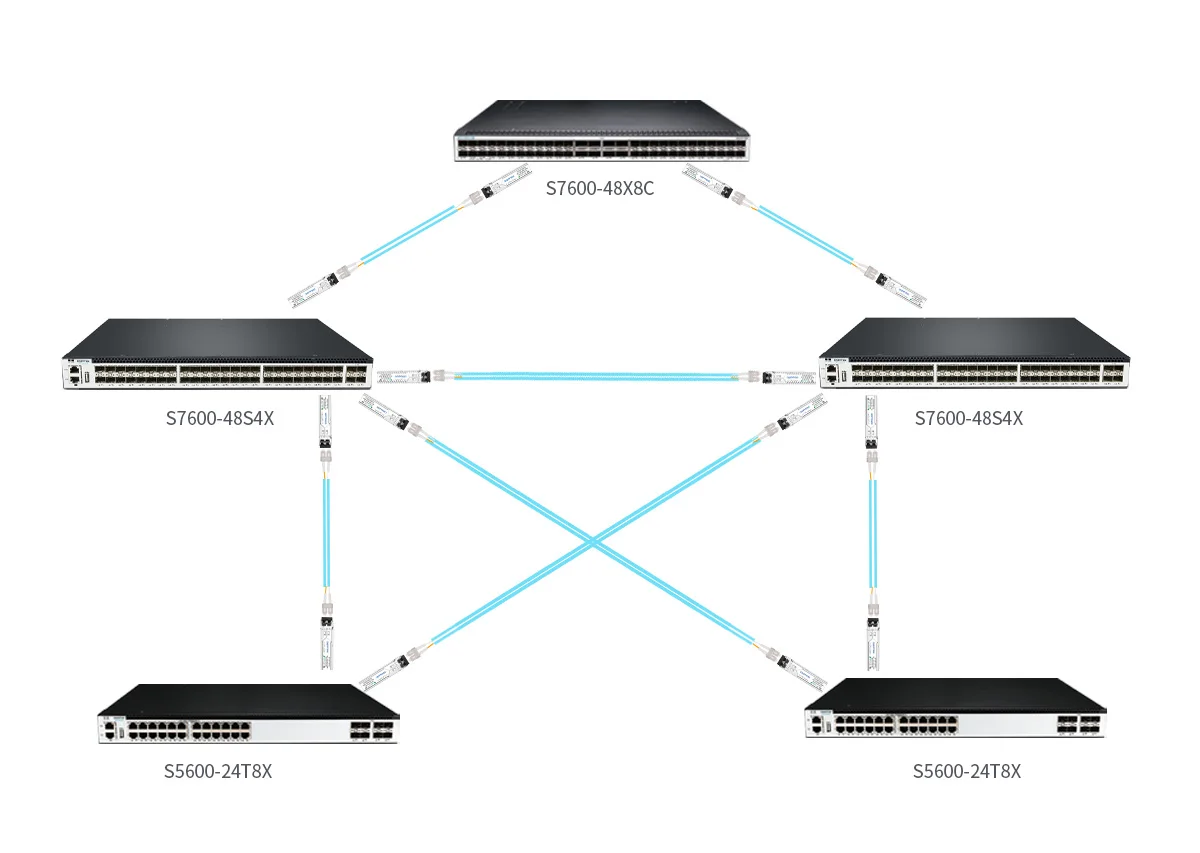 Related Products:
10G SFP+ Optical Transceiver Module
40G QSFP+ Optical Transceiver Module
S7600-24Y4C, 24-Port L3+ Switch, 24x 25GE SFP28, with 4x 100GE QSFP28 Uplinks, Support iStack and MLAG
S5600-48T4X, 48-Port Gigabit Ethernet L3+ Switch, 48x GE RJ45, with 4x 10GE SFP+ Uplinks, Support iStack, MLAG
Product details
High-density All-optical Gigabit Access Capability with 4x 10GE Uplink
S5600-48S4X 48-port switch provides 48*GE SFP downlink ports, allowing for high-density Gigabit access. 4*10GE uplink ports provide 10G high bandwidth to the backbone through the 10G SFP+ SR/LR modules. Its 176 Gbps switching capacity and 132 Mpps forwarding rate also help to ensure smooth and reliable data transfers. This can be used as an ideal access or aggregation layer switch for campus and enterprise networks.
---
MLAG Ensures High-Reliability
S5600-48S4X switch supports data center service MLAG (Multi-Chassis Link Aggregation), which enables links of multiple switches to aggregate into one to implement device-level link backup. Switches in an MLAG pair share traffic and back up each other. When one of the switches fails, the other one can provide redundancy. And switches in an MLAG system can be upgraded independently without interruption. When one switch upgrading, the other switches in the MLAG system will take over traffic forwarding, enhancing network reliability.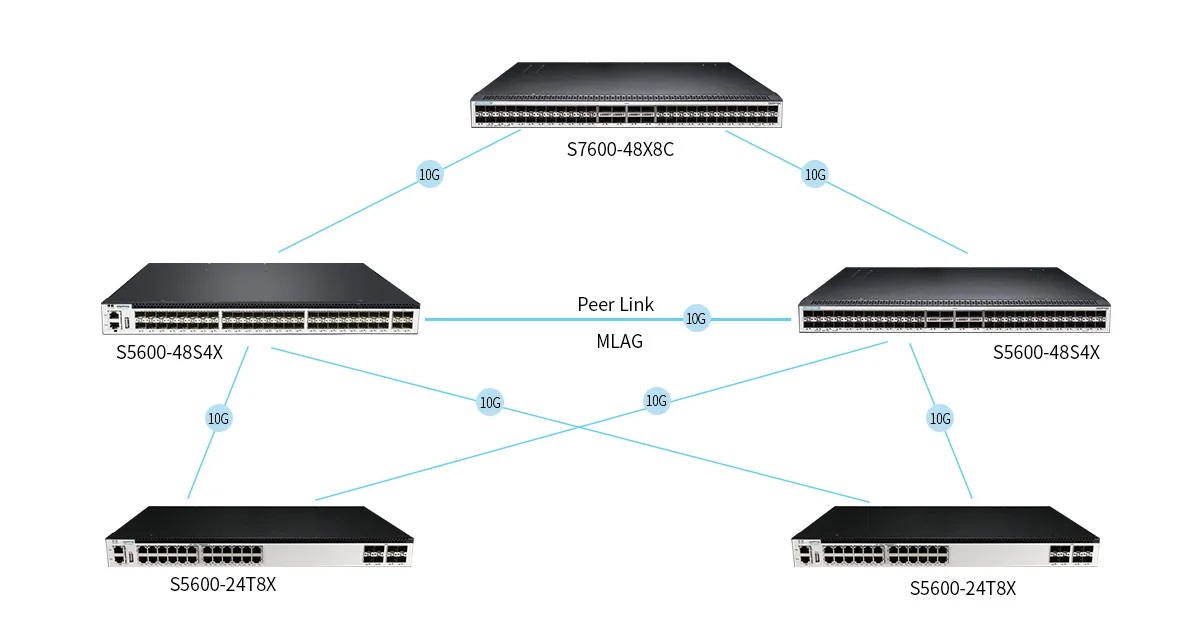 ---
ECN and PFC Ensure Lossless Transmission of End-To-End Data
RDMA(Remote Direct Memory Access) provides high throughput and ultra-low latency, with low CPU overhead. Once end-to-end network connectivity is established, PFC(Priority Flow Control) or ECN (Explicit Congestion Notification) can be enabled to ensure lossless transport for RoCE traffic.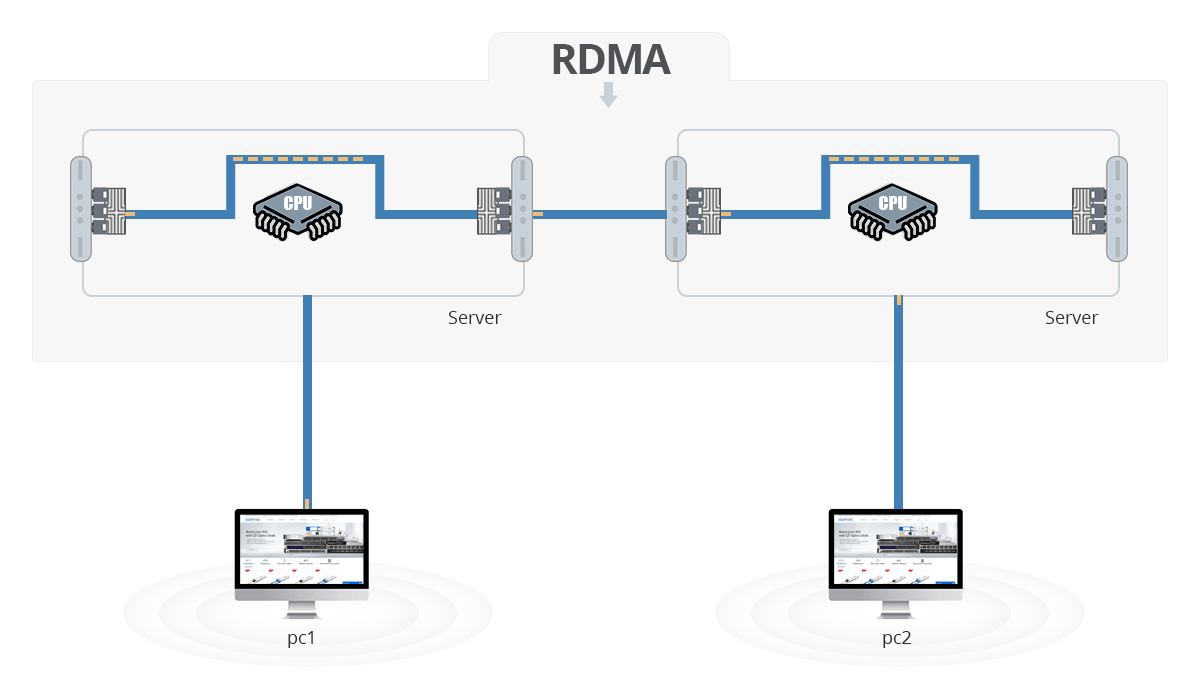 ---
Advanced Security Feature for Enterprise
S5600-48S4X is equipped with advanced security features perfect for enterprises to neutralize threats such as ARP spoofing prevention, IP-MAC-Port Binding to prevent Man-in the middle attacks, and DoS attack prevention.

---
Hot-Swappable Power and Intelligent FAN Design, Energy-saving Technology
S5600-48S4X switch features front-to-back airflow that optimizes air circulation inside the rack. This design meets heat dissipation requirements in equipment rooms. The hot-pluggable power modules mean they can be replaced without affecting switch operation, ensuring uninterrupted service transmission. Real-time power consumption monitoring technology reduces power consumption and O&M costs.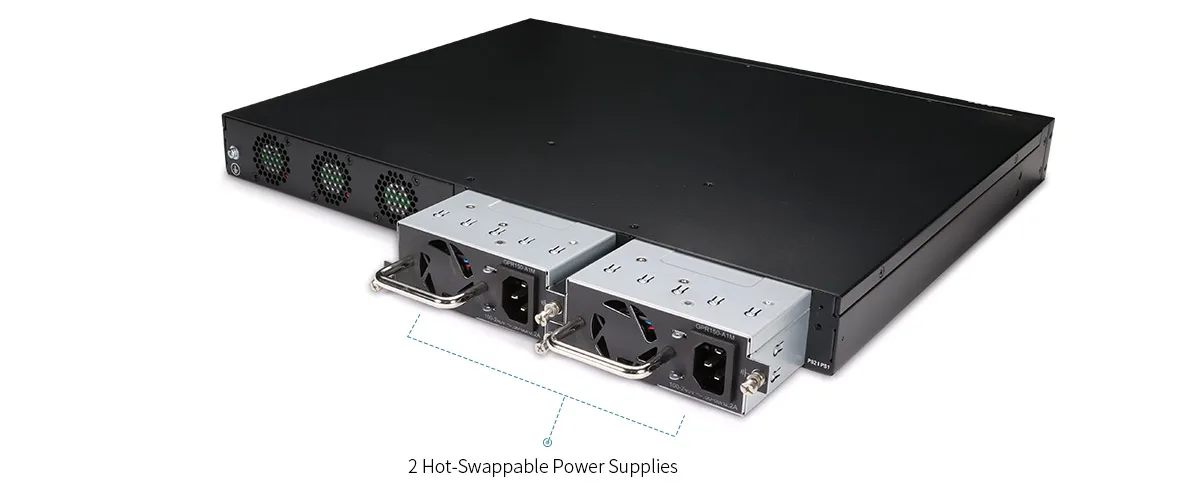 ;jsessionid=71E4C95FEF5F096C32D6C8683FA59CA3