QSFPTEK's commitment to quality shines through our comprehensive quality control program, extending from materials procurement and production to advanced testing in our lab. With unyielding determination, we pursue excellence in every QC process. Our goal is unwavering: to deliver unparalleled solutions that embody uncompromised quality.
---
Standardized Production Line
Factory Environment QC
Quality begins with a conducive environment. At QT, our manufacturing facility adheres rigorously to industry standards, fostering stability in our streamlined production process. Our factory maintains a dust-free atmosphere, ensuring professional worker attire, clean floors, orderly arrangements, and thorough security checks.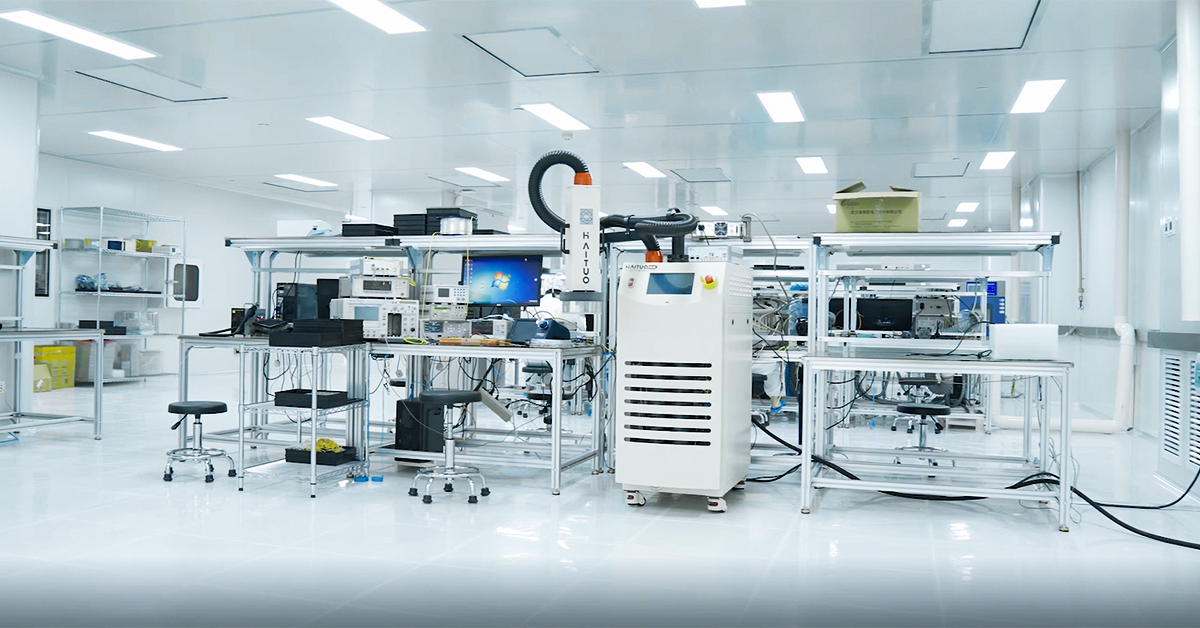 Incoming QC
Our unwavering commitment to quality drives us to meticulously vet materials for production. Our supplier selection prioritizes safety, and upon material arrival, our QC department performs a comprehensive evaluation. This involves meticulous assessment of raw materials and components to minimize rejection rates. Key tests include TOSA, ROSA, BOSA, and more.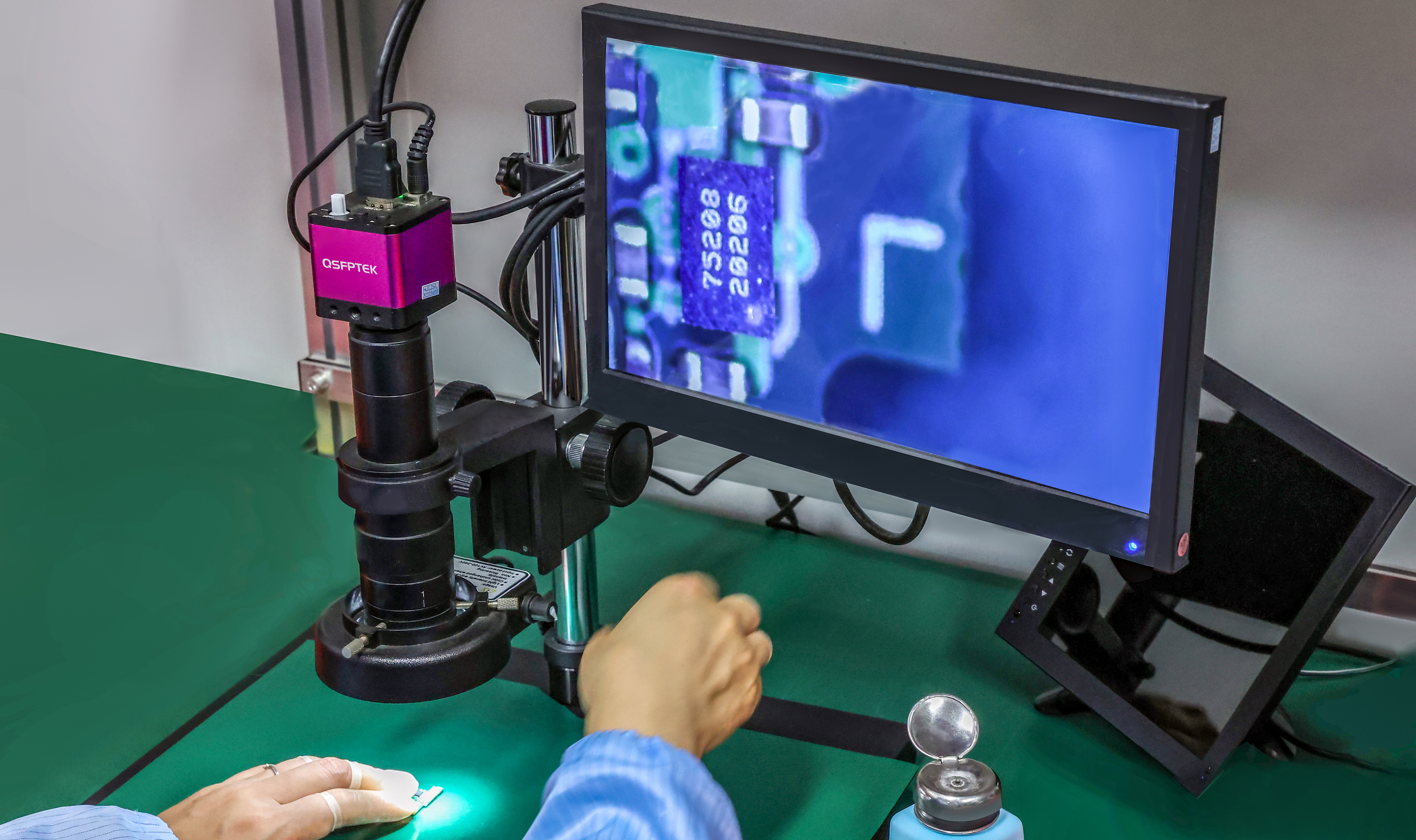 In-Process QC
Every worker undergoes rigorous production training, earning their place on the production line after successful assessment. Our production experts meticulously supervise the entire process, ensuring optimal yield rates and upholding our commitment to excellence.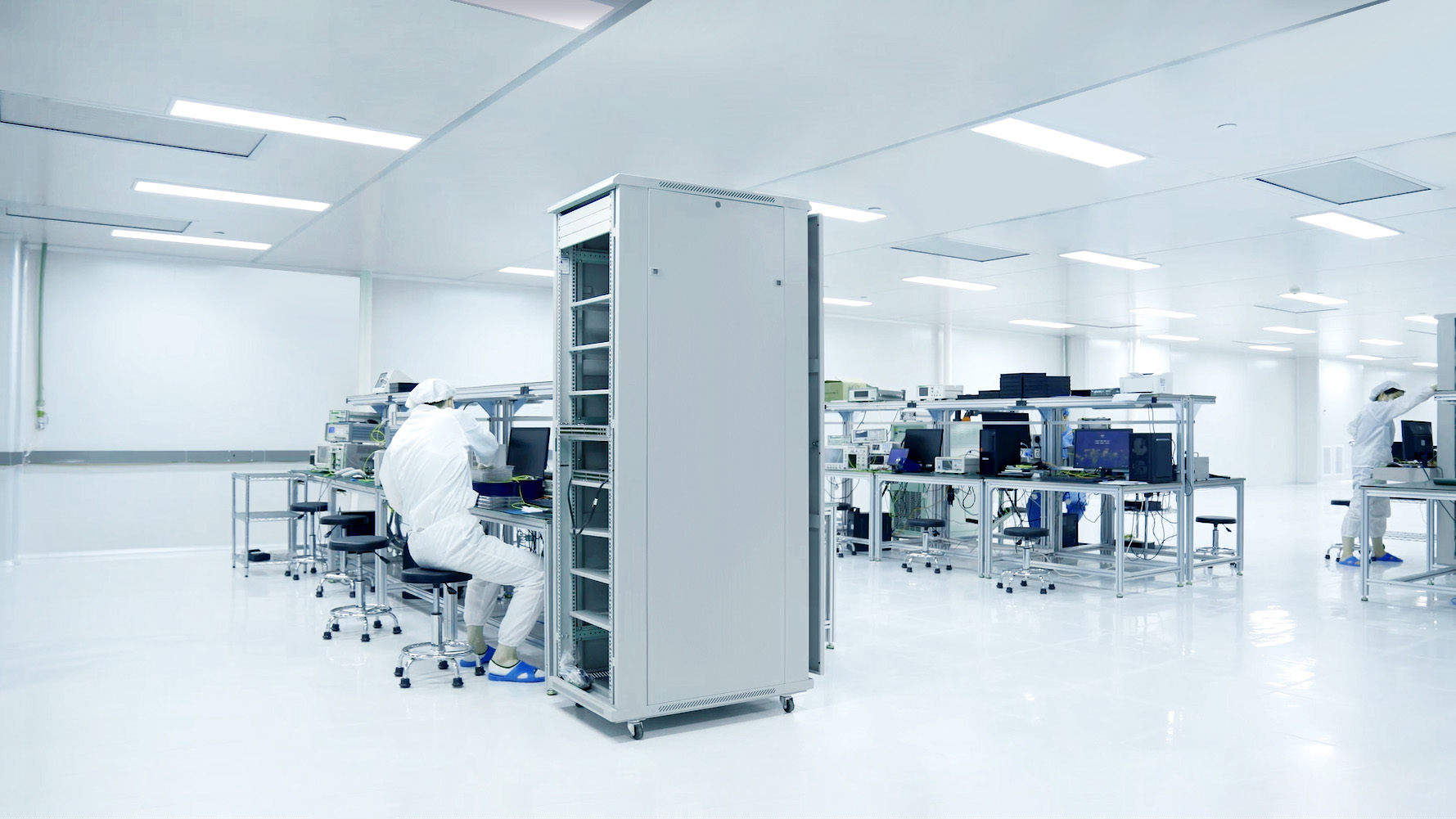 ---
Rigorous Performance Test
Our R&D specialists validate product performance and reliability through a complete testing process in our lab. Each product 100% undergoes a rigorous test utilizing advanced testing equipment from industry leaders such as Keysight, Anritsu, and VIAVI. To access specific test reports, please check QSFPTEK test center.
Power and Wavelength Test
Eye Pattern Test
Bit Error Rate Test
---
On-Site Compatibility Test
QSFPTEK testing laboratory owns 100+ testbed switches from almost all mainstream brands. Each compatible optic is thoroughly tested in target host devices on-site to ensure Optics-to-Device compatibility.
100G QSFP28 SR4 Compatibility Test on Multiple Brand Switches
100G QSFP28 SR4 Compatibility Test with Mellanox ConnectX-5 Network Card
100G QSFP28 LR4 Compatibility Test on Cisco N540
100G QSFP28 LR4 Compatibility Test on Arista DCS 7060CX 32S
10G SFP+ SR Compatibility Test on Brocade VDX 6940 144S
10G SFP+ LR Compatibility Test On Cisco C9500-24Y4C
---
Certification
Exemplifying unwavering quality commitment, our products seamlessly meet pinnacle industry standards, underscored by CE, FCC, ROSH, ISO9001, ISO14001, UL, and TÜV certifications.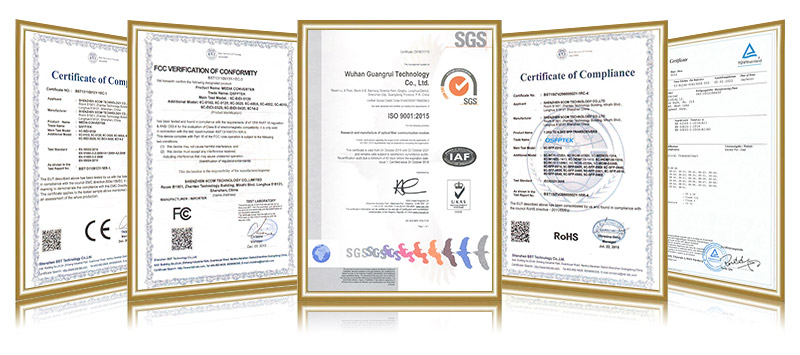 ---
Warranty
QSFPTEK provides a free 5-year warranty and a 14-day return window for qualified products, such as transceivers and network switches. For more details, please check our warranty policy.