Transceiver Promotion: Enjoy 20% off & Extra 5% off for 10pcs Order
Author Talia
Date 10/19/2021
QSFPTEK decide to repay customers and starts promotional activities about optical modules for 3 month.
Buy 1 get 20% off, buy 10 or more get an extra 5% off. Free shipping over US$ 99.
See how much you can save at the Nov. sale promotion!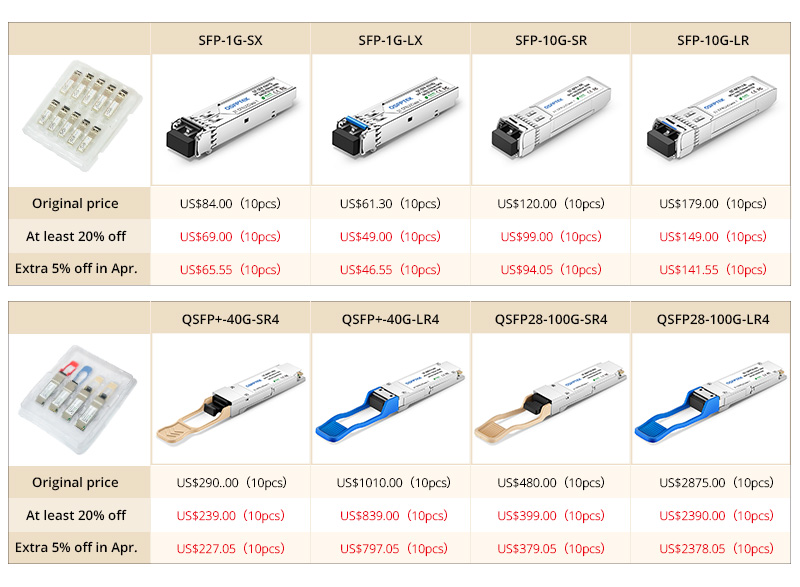 Product Link
Noted: Free sample is available. Contact us to get quote now!