QSFPTEK Opens New Warehouse in US and Poland to Shorten the Delivery Time for Local Customers
Author Talia
Date 07/05/2022
July 5th, QSFPTEK News – QSFPTEK announced the opening of new warehouses in Los Angeles, California, and świecko, Poland, to enhance distribution services to customers in the USA and the European Union. Improve express delivery timeliness and localization construction to a higher level.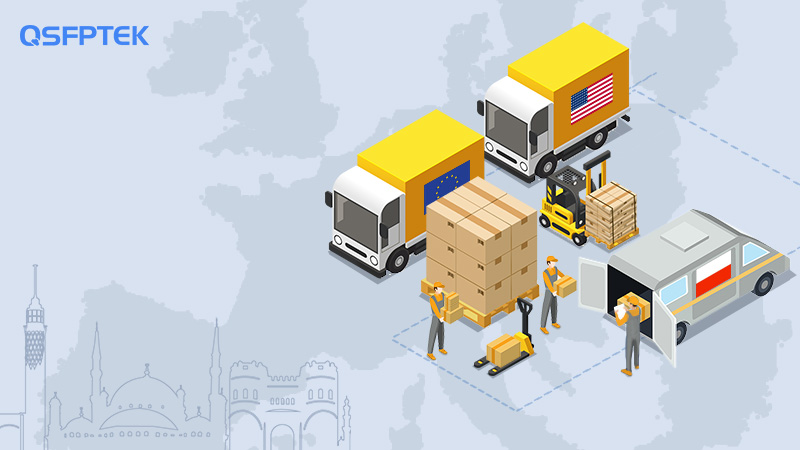 The QSFPTEK global warehouses have sufficient stock for popular models of SFP+/QSFP+/QSFP28 optical modules and DACs. Once US or EU customers place an order, fast delivery can be done through a local logistics company. Specifically, it usually takes only 1~2 business days for warehouses in L. A to arrive in surrounding areas, and 5~7 working days in remote areas.

The establishment of USA and Poland warehouses has taken a significant step in the QSFPTEK globalization service. It also reflects QSFPTEK's determination to strengthen the customer service experience. For the past 10 years, QSFPTEK has been practicing the development strategy of combining globalization and localization and we have provided high-quality products and solutions to customers in more than 200 countries and regions worldwide. When all walks of life are seriously affected by the new crown epidemic, QSFPTEK still insists on investing much money and energy to take this vital step. We always adhere to the customer first service and will continue to improve return and refund services and other services in the future to bring QSFPTEK users a worry-free shopping experience.