Long-Haul and Multi-Service Data Transmission
In today's fast-paced digital landscape, the demand for high bandwidth, extended reach, and efficient edge access continues to surge. To cater to the evolving needs of big campuses and newly built networks, a cost-effective fiber solution is crucial to ensure future-proofing. Our passive optical fiber solution emerges as the perfect answer, enabling the transmission of multiple services through a single fiber. This revolutionary approach significantly reduces fiber cabling, construction, and operational costs. Our OTN infrastructure boasts unparalleled flexibility, facilitating seamless fiber expansion. Deploying color light transceivers and passive networking equipment, a single port can now be multiplexed into multiple channels. This enables the support of various service applications, including Ethernet, SDH/SONET, fiber channel, FTTx, and CATV.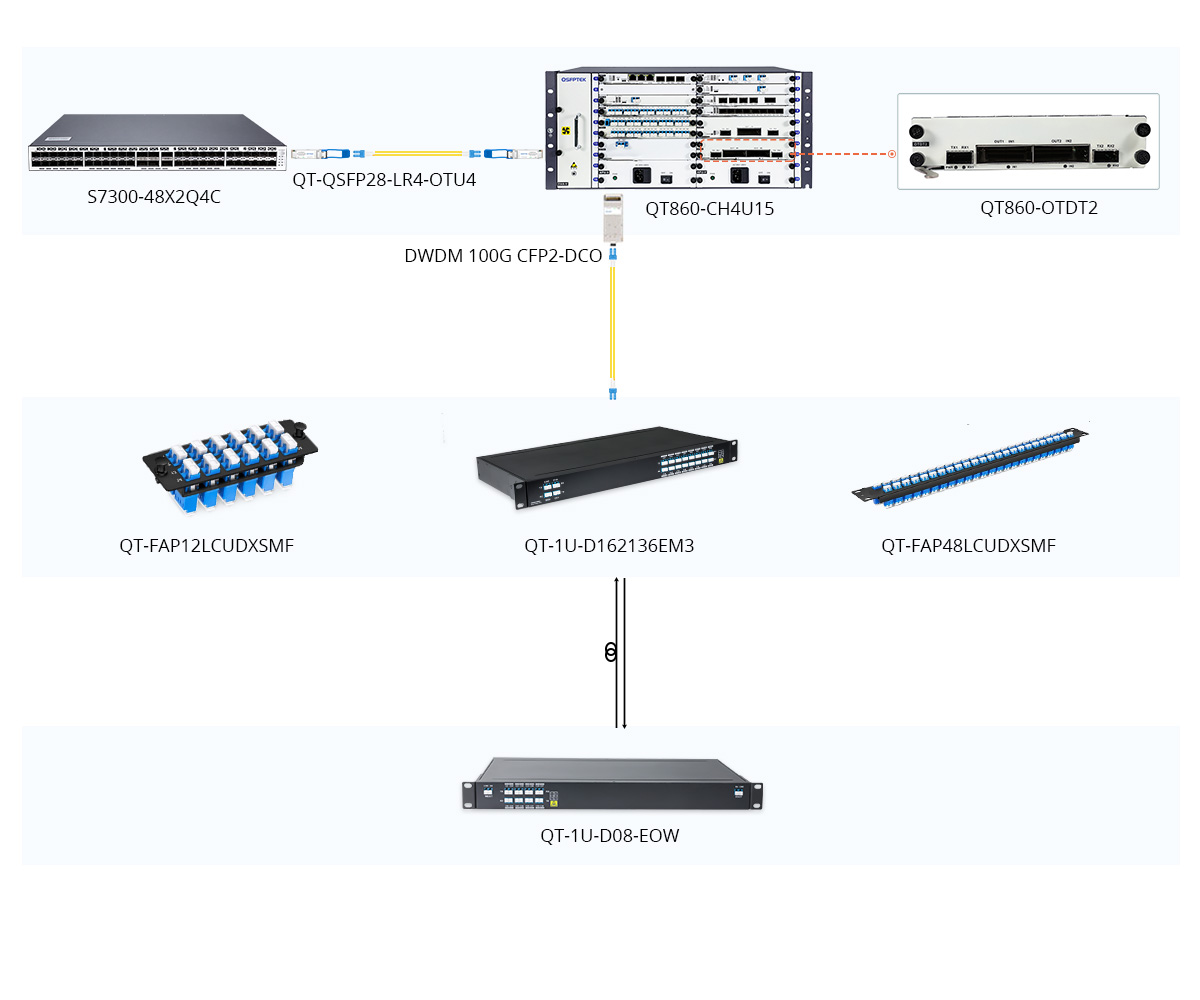 Advantages

Full-Service Access
Available for access to almost all signal types, such as Internet, voice, videos, broadband and etc. Applicable to full services such as Ethernet, SDH/SONET, fiber channel, FTTx, and CATV.

High Capacity and Long-Reach
Through technologies like Wavelength Division Multiplexing (WDM), Passive optical fiber is able to reach long distances while carrying multiple services.
Cost-Efficiency
Achieve multiple services in one fiber, high integration to maximize fiber utilization and save fiber resources. Also, it is energy-saving and requires less construction cost.

High-Reliability and Flexibility
Passive equipment is designed to rackmount to standard 1U 19'' rack, and require little or no power supply, making them more reliable and easier to maintain compared to active components, which may need frequent monitoring and replacement.