QSFPTEK's Optical Module Production Center
The Factory of QSFPTEK
QSFPTEK has more than 1,000 square meters of optical module production workshops and laboratories. The workshop is dust-free and the temperature is constant, in line with ISO9001, 14001, TL9000 standards. All production personnel has undergone professional training, and the quality inspection standards are strict.

In terms of equipment owned by the factory, QSFPTEK has a series of test equipment including high-temperature aging box, temperature cycle test chamber, bit error tester, eye diagram meter, Optical Network Analyzer, etc. Besides, QSFPTEK has mainstream series of brands switches such as Cisco/Juniper/Arista/HP/H3C/Netgear/Huawei/UBIQUITI/MikroTik. These switches are used of testing transceiver compatibility. Before shipment, we will test the corresponding brand switch and issue a test report according to the customer's requirements.
What does the inside of QSFPTEK's factory look like?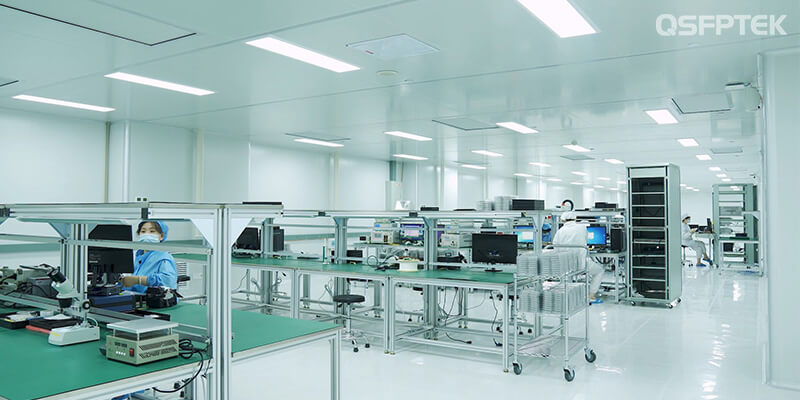 The produce line of QSFPTEK
---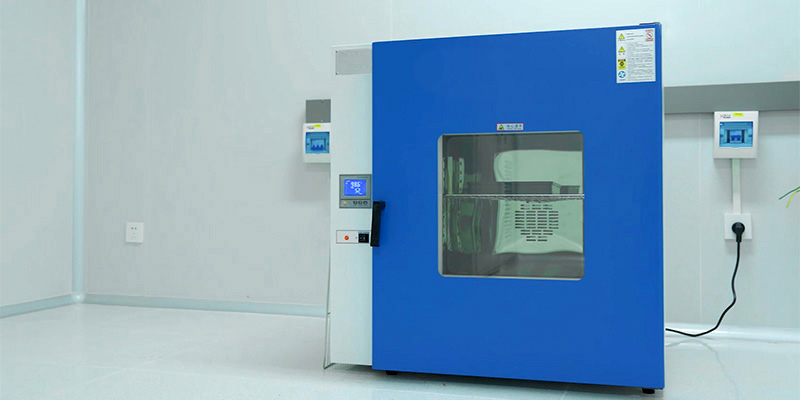 The high-temperature aging box is working.
---
.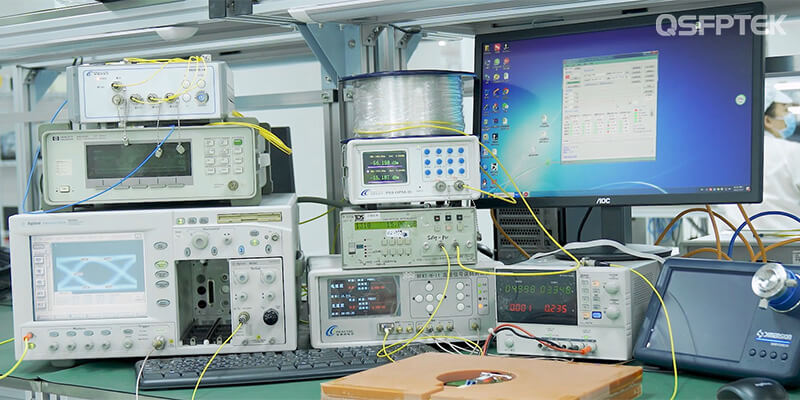 This module is preparing for high and low temperature cycle testing
---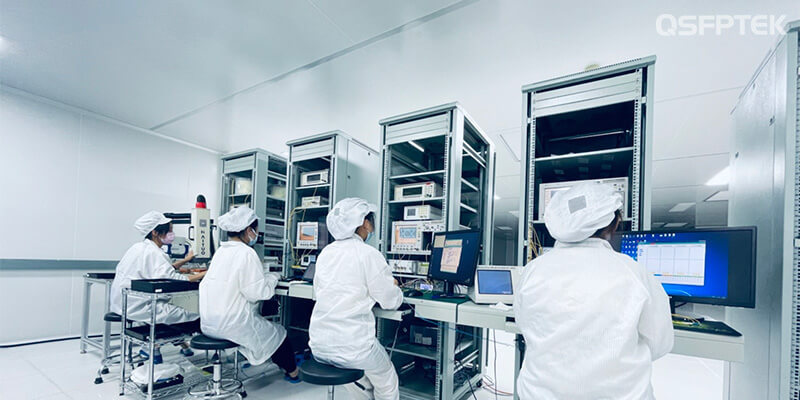 QSFPTEK hardware test engineers are conducting optical performance testing.
---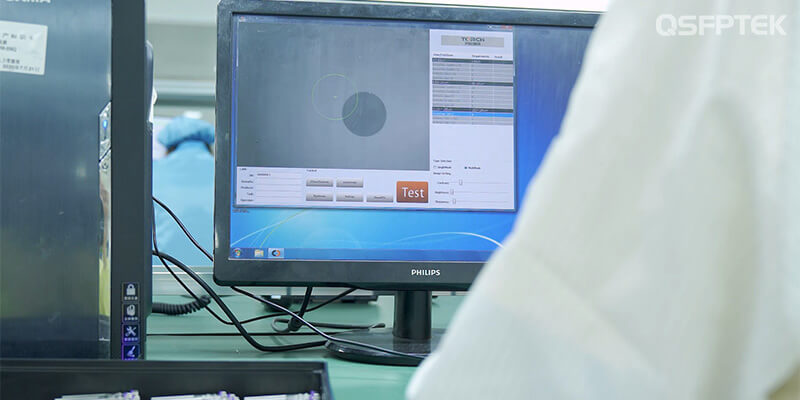 Check the TX/RX interface end face of the optical module before shipment.
Why QSFPTEK builds its own production center
QSFPTEK is committed to becoming a world-class optical transceiver manufacturer and fiber module seller. Our mission is to provide cost-effective optical module products and enterprise-level solutions for small and medium-sized enterprise users all over the world.
Our products including Optical Transceiver, Mux Demux, Media Converter and Patch Cable etc, will meet all your demands in telecom solutions. Factory-to-Customer is our new pattern to better serve customers, you'll enjoy the lowest cost together high quality products in QSFPTEK.
We will do our best to ensure that every batch of optical modules delivered to customers is of high quality, and we will do our best to give customers a good experience. You can contact us to get more factory information and certification documents.