Everything You Should Know About Fiber Optic Patch Panel
Author Moore
Date 01/10/2022
Fiber optical patch panels can help data center management cables. Do you know which types are available? What are their functions? This article will show you.
With the development of data centers, the cabling infrastructure is getting larger and larger, the patch panel gives the data center a clean and neat environment. Also, the advantage of fiber optic patch panels is to reduce the loss of fiber optic transmission and facilitate engineers to troubleshoot. The emergence of fiber optical patch panels greatly helps engineers manage the cabling system.
What is a Patch Panel Used for?
The fiber optic patch panel is also called the fiber distribution panel. The function of the patch panel is to connect the fiber optic cable, and it can also connect to the individual spliced fiber. In addition, the fiber optic patch panel can make a more safe environment for exposed optical fibers, housing connectors, and splice units. Such an effective and flexible network device can make your data center easier to manage and make your data center organized. It is also a good choice if you need to add, move or change your cabling system in the future.
Different Types of Fiber Patch Panel
We can distinguish patch panels by different standards. The following part will distinguish different types of patch panels from two aspects, one is based on different installation methods, and the other is based on the types of connected optical fibers. And every fiber patch panel gets the same usage: house, organize, manage and protect fiber optic cable.
Based on Different Installation Methods
Rack Mount Panel: Generally, the optical fiber is fixed horizontally, and its appearance is more like a drawer. Its size is generally designed to accommodate 1U, 2U, and 4U, which allows it to access 288 optical fibers at most. In some advanced versions, it can even access more optical fibers. The rack mount panel has two different types, one is flip-type, and the other can slide in & out like a drawer. These two kinds have their own advantages, The clamshell rack mount panel can only remove the whole enclosure from the rack for internal access, while the slide-type allows the engineer to directly slide out to change the internal access, and it is more expensive.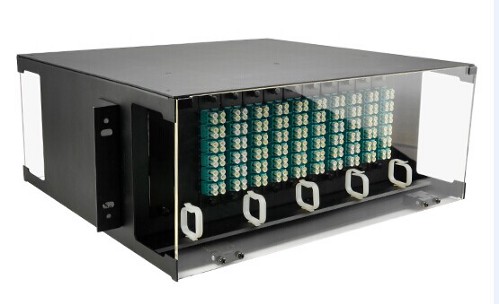 Figure 1: Rack Mount Panel
Wall Mount Panel: Used for enclosed wall mounting of adapter panels or splice panels. They are generally manufactured of steel plates, and the surface of the device is coated with a light textured black powder coating. The interior of these panels is produced with some mounting holes to allow them to be easily fixed to the wall.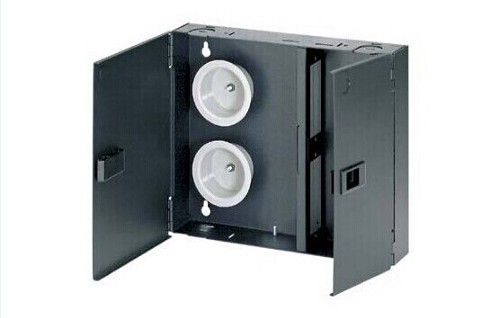 Figure 2: Wall Mount Panel
---
Based on Different Insert Cable
Fiber Optic Patch Panels
Standard Fiber Optic Patch Panel: Generally used to load LC / SC / MTP adapters, and these adapters are usually used for connecting backbone and patch fiber. The standard fiber optic patch panel can be connected to single-mode fiber or multi-mode fiber, and different types of patch panels can have multiple ports numbers and diverse adapter options.

Figure 3: Standard Fiber Optic Patch Panels
Breakout Patch Panel: It is used for breakout cables such as 40G-10G and 100G-25G breakout cables. It has the advantage of high density and brings flexibility and convenience to cable management. Meanwhile, the breakout patch panel gives the data center a more inviting place. The airflow and cable cluster problems that may exist for special breakout cables can be properly solved. Using a breakout patch panel can make your messy breakout cable become more organized and more aesthetic.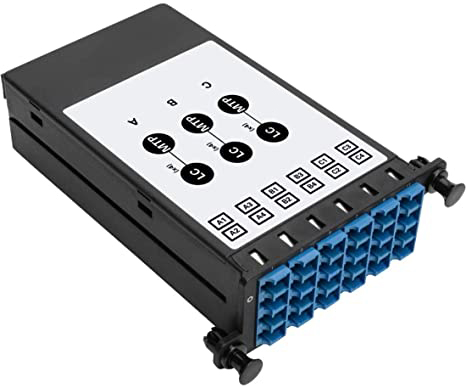 Figure 4: Breakout Patch Panel
Modular Patch Panel: There are two main types of modular panels, one is the rack mount modular fiber enclosure panel, and the other is the multimedia adapter panel. The former is generally used for front and rear installation in horizontal cable management, up to 4 FHD MTP cassettes or adapter panels can be placed up. The engineers can customize their own suitable adapter panel in the high-density cabling system with multimedia adapters.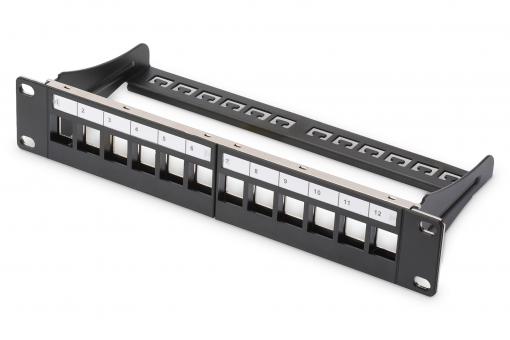 Figure 5: Modular Patch Panel
Ethernet Patch Panels
Different suppliers mainly provide different models such as Cat5e/Cat6/Cat6a Ethernet patch panel, blank keystone patch panel, 110 punch down Ethernet patch panel, etc. Currently, the most popular model on the market is the Cat6 feedthrough Ethernet patch panel because of its simplicity and cost-effectiveness. The blank keystone patch panel can make a mixed connection to the connected hardware, which is especially useful when you don't know what cable the panel will be connected to in the future.
---
Why Use a Patch Panel?
Aesthetic Appeal
The biggest benefit of using a patch panel has been told when you have a first look at this neat cable system. A neat and orderly cable system completely depends on whether you use a fiber optic patch panel or an Ethernet patch panel. I believe no one can refuse the magic of patch panel after comparing a messy spaghetti-like cabling system in the data center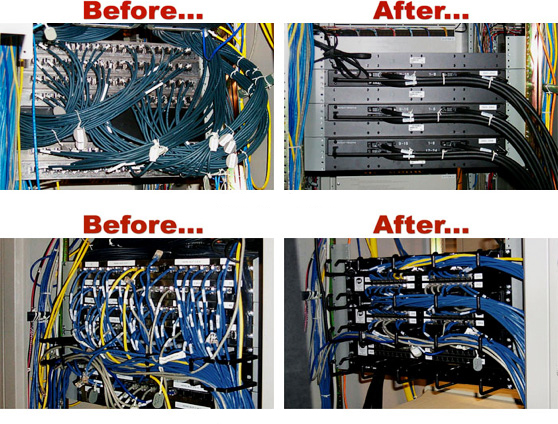 Figure 6: Comparison of Using Patch Panels and not Using Patch Panel
Excellent Flexibility
When you need to replace cables or when something is damaged, you don't need to re-lay cables or change the location of equipment, which provides enough flexibility for cabling management. Stamping cables into terminal patch panels allow the mechanical decompression of relatively expensive switch ports. When a cable from a wall or ceiling is inserted into the switch port, it may be pulled, pushed, etc. if so, many links like an RJ-45 plug will easily lose connection.
Make Cabling Management Simpler
Patch panel can easily connect multiple different devices to any outlet, which brings a lot of convenience to engineers' wire access work and makes patch panel wiring easier. At the same time, using a label management system in different patch panel links can make you easily find a signal flow you need and make troubleshooting easier
Click here to know how to make a cable labeling.
Conclusion
After reading this article, I believe you already know the difference between several different fiber optic patch panels. It makes your data center more tidy and beautiful, and your cabling system more convenient to manage. It is essential to choose a fiber optic patch panel suitable for you. QSFPTEK can help you to choose the right fiber optic patch panel. If you need some advice you can contact our customer service via sales@qsfptek.com