Applications
SFP28 to SFP28 DAC Cable 25GbE Direct Connection Solution:
• Directly connect two Ethernet switches with an SFP28 cable
• Connect an Ethernet switch and a server network interface card (NIC) to a rackmount server with an SFP28 direct attach cable

Product details
Various Switch Tests
Every module is quality tested for compatibility in the multi-brand switches environment, which guarantees flawless operations.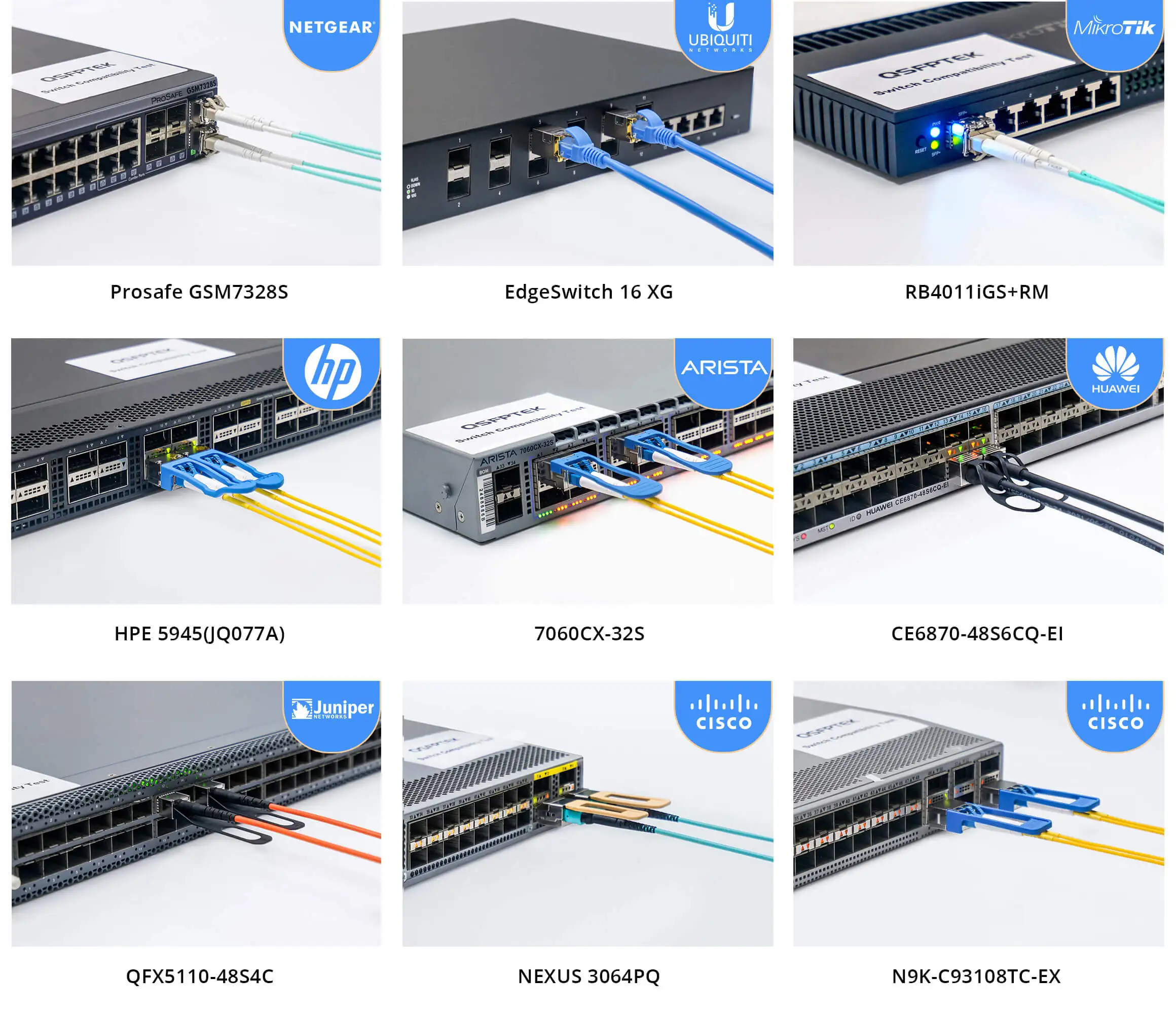 ---
Tested in The Host Device to Prove Interoperability
Every unit sold undergoes rigorous quality testing, to ensure compatibility in the target switch environment, guaranteeing perfect operation.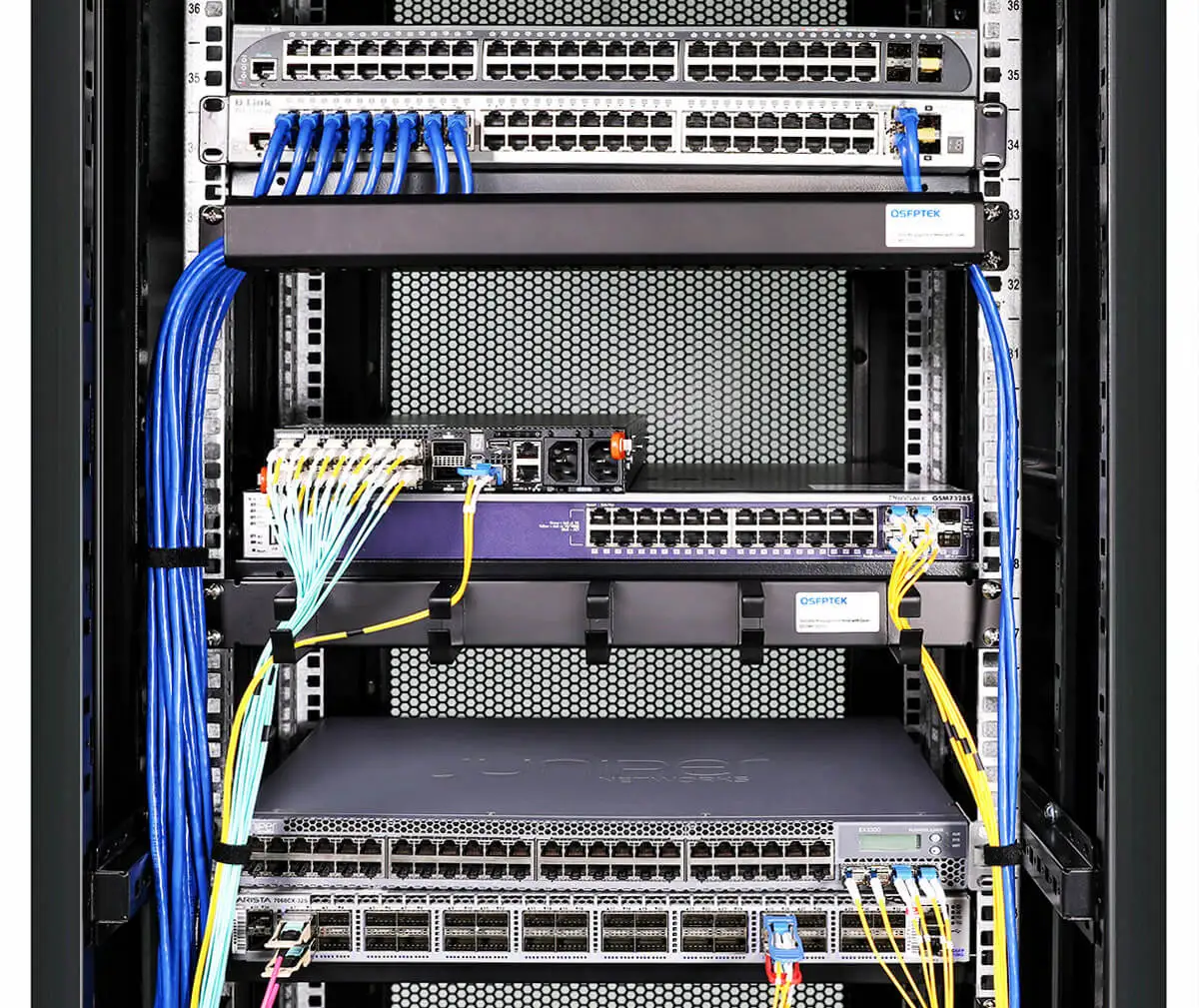 ---
Comprehensive Testing
Every module is qualified through rigorous procedures and advanced equipment to ensure high-quality and reliable optical devices for you.